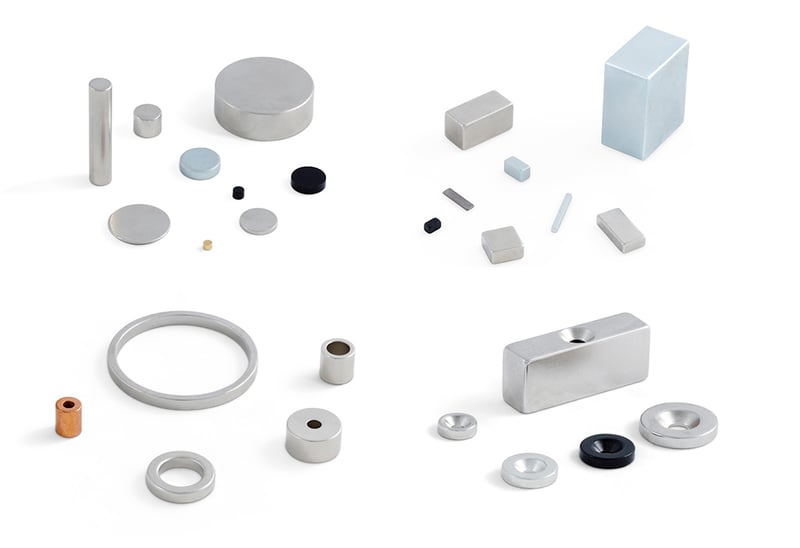 Strongest magnet in relation to size
Neodymium magnets
Neodymium (NdFeB) magnets have been produced since the 1980s and comprise Neodymium, Boron and Iron.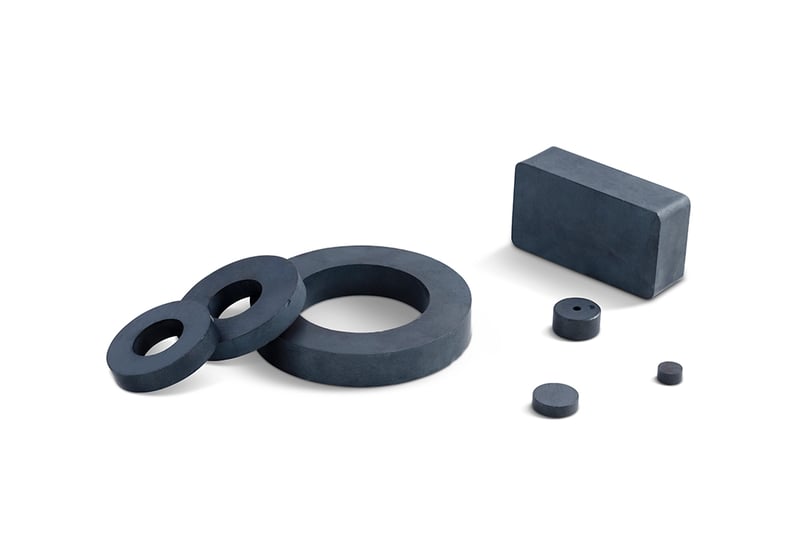 Electrically non-conductive and non-corroding
Ferrite magnets
Ferrites are produced from compressed powder in a process called sintering and comprise iron oxides and strontium/barium carbonate.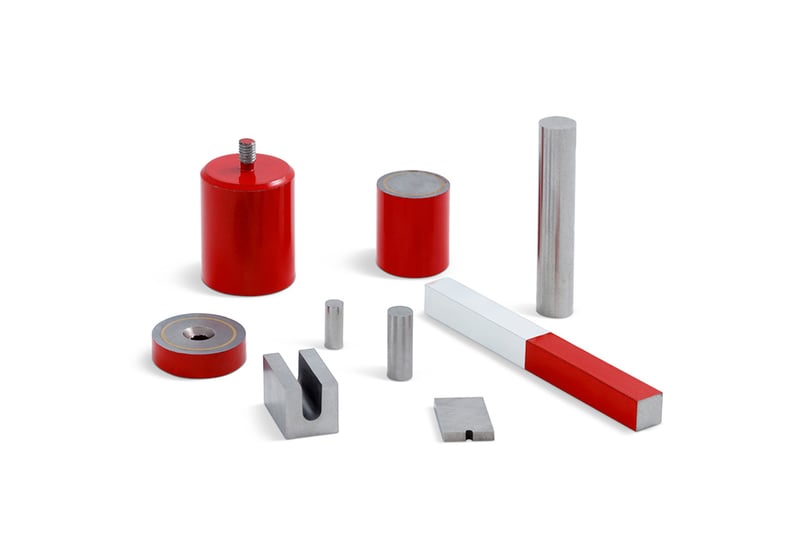 Can withstand the highest working temperature
Alnico magnets
Alnico magnets are manufactured using casting or sintering processes and comprise approx. 8% Al, 14% Ni, 25% Co, 50% Fe.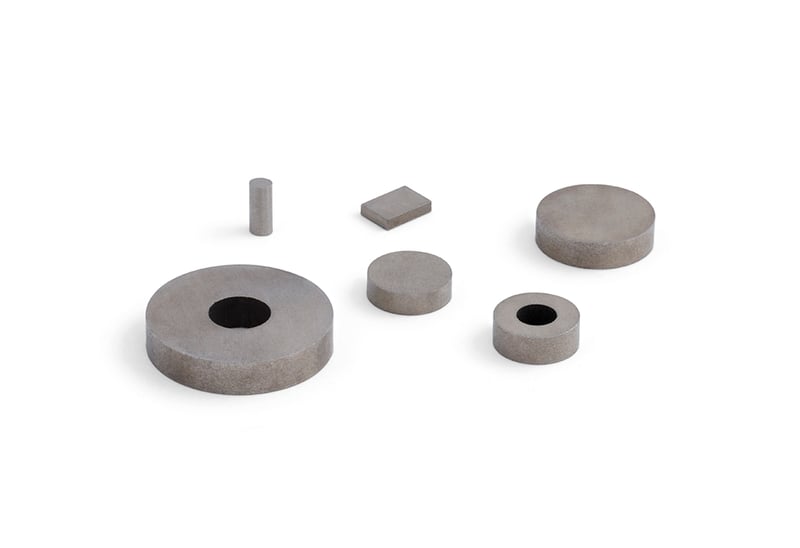 For special applications
Samarium cobalt
SmCo magnets are manufactured using a method called powder metallurgy and normally contain Sm and Co in the ratio 1:5 or 2:17.