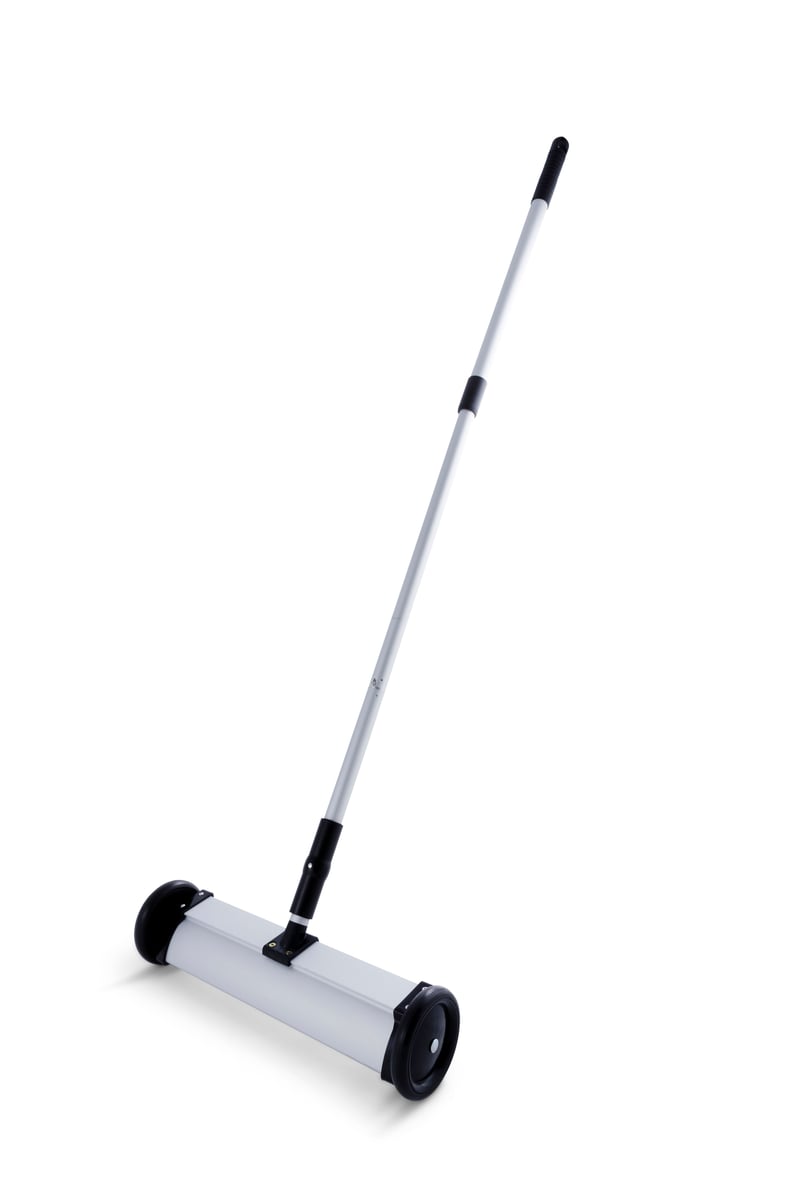 Our Magnetic Sweeper is designed to efficiently collect everything from small nails and screws to larger scrap metal. With a simple hand grip, you then free everything you have collected - and place it exactly where you want.
The Magnetic Sweeper is ideal for cleaning work areas where scrap metal is common, for example:
Construction sites
Workshops
Warehouses
Production facilities
Parking lots
Effective cleaning
The Magnetic Sweeper is easy to use and quickly and easily picks up scrap metal from your work surface. It saves you both time and reduces the risk of injury.
Environmentally friendly
Using a Magnetic Sweeper, you can easily recycle and sort out scrap metal that would have been thrown away.
High quality
Our Magnetic Sweeper is manufactured to the highest quality to ensure long-lasting and reliable performance.
Ask for a quote or get more information